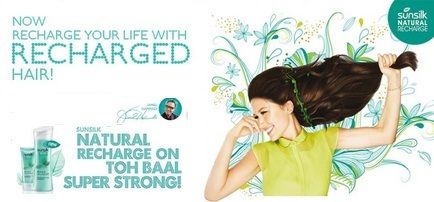 Only a woman can tell what her hair means to her. It is one of the most important assets that she prides herself in and takes outmost care of. From early times, various hair therapies have been invented, modified and passed down generations for keeping our hair looking great and well nourished. We have a plethora of old remedies ( daadi-maa ke nuske type formulas ) ~ consisting of advices of a balanced diet along with lots of oil champis on our hair, usage of raw eggs, yogurt, shikakai etc to make our hair strong from within and to protect it from external elements such as the sun, wind, pollution etc.

However, living in modern times has its own benefits too. Because we no longer have to hunt ingredients ( like previous generations used to ), as most of the hair products have those essential ingredients incorporated into them for better hair-care. Products have improved and how! Take Sunsilk for example. It introduces newer and improved hair products, suiting different hair-types, all the time. Latest is its all new 'Sunsilk Natural Recharge' range that is enriched with Ginseng plant roots extract and oil - which does exactly what it claims i.e Recharge! It brings dull hair back to life by making it stronger and thus, looking more healthier and lustrous.

Well, claims are just that - claims, until we get to try for ourselves, don't we? And luckily, I received not one but two hampers from Sunsilk to try out. Both packed attractively too.


While one hamper came with a cute lamp-shade ( above pics ) to demonstrate how Sunsilk can actually recharge, the other hamper came wrapped in a cute basket ( below pics ). Now, did I feel pampered or what. I absolutely loved it :-)


Sunsilk Natural Recharge Shampoo - 180ml @ Rs. 132 & Conditioner - 80ml @ Rs 64

The word 'Natural' immediately makes you think all 'green'. So, I was not surprised to see the bottles/tubes ( of both shampoo and conditioner ) in an eye-pleasing mint-green colour. The price too is not over the top, hence, everyone will find it quite affordable. The shampoo has a whole lot of ingredients in it, but as mentioned earlier usage of '

Ginseng plant roots extract and oil

' makes the product unique, strengthening the hair from its very roots. And best thing is that it is

Parabens-free

too! It is also created by one of top hair experts - Jamal Hammadi! And when you have a specialist hair-expert recommending it, you know its value.

My verdict after using 'Sunsilk Natural Recharge' : Earlier, I was using another brand by Sunsilk ~ its 'Perfect Straight' range, and was quite satisfied loving the extra silky-smooth feel it left on my hair, not to mention its 'perfect straight' effect too. However, using the Natural Recharge has been one step further, because, not only does it keep my hair smooth, it has also improved its texture a lot; making it shinier and adding volume. Even in harsh conditions outside, the hair is protected because it is strong from its roots. I have used it a couple of times and can feel the change literally. Icing on the cake is that it keeps hair-fall in check too. Naturally, I am loving it :-)



¸¸.•*¨*•♫♪¸¸.•*¨*•♫♪¸¸
Bouncy, Shiny, Sheer magic is my volumious lustrous Hair,
Frizz-free, no breakage, dryness or scary splits,
I walk carefree, with no worries,
Ready to climb mountains, sky-dive, ride a scooty;
'Cos recharged and protected is my hair,
Against the sun, pollution and harsh winds,
By the All New Natural Recharge shampoo from Sunsilk.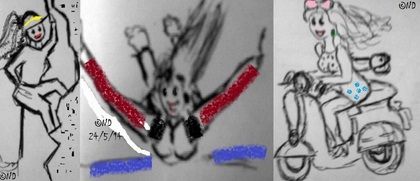 WooHoo....Here I go...

¸¸.•*¨*•♫♪¸¸.•*¨*•♫♪¸¸

Pin It Now!
❤❀❤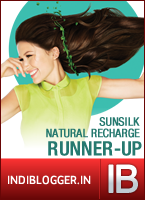 Winning post of Sunsilk Natural Recharge review in association with Indiblogger
---