¸¸.•*¨*•♫♪¸¸.•*¨*•♫♪¸¸
I'm a north-easterner currently living in Bombay. Though I love Bombay and the places around it, especially the picturesque Western-Ghats, my heart yearns for a trip back to my home-town from time to time. Well, there are some really exotic and adventurous destinations up there to explore. Nepal, Bhutan; not to mention our own Tawang in Arunachal, Shillong and plenty more! Guwahati is a city, surrounded by hills ( eastern Himalayas ) on all sides, and water-falls cascading down these hills into numerous streams and tributaries that flows into the mighty river Brahmaputra, makes the landscape breathtakingly alluring; and exploring them are no less an adventure in itself. Though everyone loves to go foreign places ( even I do ), I feel the north-east attractions are not yet fully tapped as a 'prime' tourist destination.

With tourism promoted, many locals too will get regular employment and as such whatever little disturbances that exist there currently, would subside as well. Mountain Car or bike rally, Bicycling, river-rafting, trekking, nature, wild-life along with local culture & traditions – plenty of such tourist avenues can be set up. Sky is the limit, literally. I know I get very passionate when I speak of the region. Here, I'm writing to win a trip to Spain, how I wish such contests were organized in other countries to win a coveted trip to the north-east too. Because, the region is just waiting to be explored, with offers a plenty.

Let me share a trip that I recently had, all the way to Bhutan. Yes, it was unplanned really. Was contemplating on Shillong or Tawang, but the wheels of my car took me all the way to this little kingdom nestled in the lap of the Himalayas instead. Best thing about it is you can be back in a single day itself ( 8-10 hrs drive| 248kms ), after a wonderful drive into the Himalayas from the plains of India.


¸¸.•*¨*•♫♪¸¸.•*¨*•♫♪¸¸


So, after filling my car tank fully, I started early morning around 5am ~ crossing the Saraighat bridge over river Brahmaputra, then on to Changsari, Baihata Chariali ( a left turn here ), Rangiya, Nalbari, Tihu, Barama, Patacharkuchi ( Chirang district towns ) and finally Pathsala ( a right turn here+fuel ) to the Bhutan NH152. There are signboards guiding, which places you've crossed & which directions to take, so it is pretty neat. The scenic beauty as the pristine hills approaches ( esp after entering Pathsala ) is mesmerizing, and I slowed the car a bit to enjoy the splendid view. Bhutan is greenest during Monsoons, with clouds hovering, making the sight exquisite. The broad highway is clean, drive friendly ( though you may meet some cows/buffaloes strolling or lazing about ); there is even 2 Elephant passage-ways of about 50mtrs. The borders are open, hence, without much hassle one can cross over ( to a certain limit ). A small river running marks the border between the two countries. This place is great for picnics.

Crossing the bridge over it, a few minutes later, I reached the official Bhutan entry gate. I stopped the car and went to the office. There are two windows – 1. To check the license, note down details and take token. 2. Where the Royal Bhutan Police take license & vehicle registration details, also logs the in+out time. There is 3rd window mainly for commercial vehicles/trucks ( those into import/export business ). Taking the entry pass from check-gate, the nearest town would be about 7km from border, and Sarpang town merely 3km. There's also Phuntsholing in west ~ known for lightnings and Gelephu 30 kms in east.

As I drove on the curvy uphill path, after crossing the gate, I came upon small dwellings, some concrete buildings, Bhutan Army Sign-Board, the long army barracks wall with tall trees lined on both sides, a local government school, some govt offices, some Buddhist stupas ( Bhutan has lots of monasteries ), prayer-flags, more dwellings. I noticed the stark differences in culture & lifestyles between both the countries, just on either side of that border gate. The higher I went, the place became more beautiful. Going further up one comes across the beautiful and diverse fragrant+colourful flora evoking passions within you ( specially during bloom time between April-Dec ).

After tasting some Bhutanese delicacies, some takeaways from the trip here are: Crockery with typical dragon/floral motifs, toys ( esp China/Taiwan made ), Druk Jam a local product etc. Driving back, I saw lot of activity in the roads. There's a local market in Barama to check out some locally produced goods. Such one-day road trips are an exhilarating experience, and within a short time-span not just one visits another country, but laps up its nature & diverse oriental culture too ~ and as such its call ~ An Adventure I love!

¸¸.•*¨*•♫♪¸¸.•*¨*•♫♪¸¸
Do Vote my 'Trip2Spain' Contest entry ~ Like, Share, Comment and spread the Love \m/


Pin It Now!
❤❀❤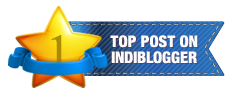 ---