Be it the historical Spice & Silk trade routes or even the early muslim conquests in India, Turkey has always had its links with India in many ways. After Persian, it is very often few 'turkish' words that you'll come across, which matches with our own Hindi ( having the same meaning ) and believe it or not, ancestors of many Indians ( esp from north ) had long ago also migrated from that region in the past - thus, connection with Turkey is not new.

The melting point, that brings both the western and islamic cultures together, linking Asia/middle-east with Europe, Turkey is not just a strategically and commercially important place - it is breathtakingly beautiful too, besides being one of the most earliest cradles of civilizations. My dream has always been to travel to this region - i.e the Mediterranean. And Turkey makes my dream so much easier, due to its proximity to the Mediterranean Seas itself ( with its serene and intimate lagoons/beaches etc ). The region is simply awesome with some rather unique topography to explore. More I try digging out information about Turkey, more mystical mysteries and exuberant destinations reveal itself, leaving me awestruck and craving for more.
Amazing Natural Rock formations near ( Göreme ) Cappadocia
Pamukkale - a natural site containing hot springs and travertines.
Turquoise Coast along the Mediterranean Sea.
Fatih Sultan Mehmet Bridge connecting Europe & Asia @Bosphorus strait in Istanbul
Istanbul - the largest city in Turkey
Turkey has some interesting tourist places to visit as well as some really engaging activities for entertainment while being there. It's rather hard to choose from such a wide range tourist catalogue ( truely - a million reasons ) that this amazing country offers, but somehow I managed to narrow down the list to a select favourite few, that are a must to try or visit whilst in Turkey.


1. Cappadocia - One can't miss this amazing place in Turkey. It has most fascinating landscapes which are natural rock formations. eg. In the town of Göreme, with its rock houses, don't be surprised to see a hotel, temple or even a museum carved inside these amazing rock structures. There are also colourful hot-air balloon rides here, to witness the unique fairy-land below. Other interesting places are - the Göreme Open Air Museum, and also the World War I sites in Gallipoli and the city of Troy ( to see the ruins left from various war/battles )


2. The Bosphorus Bridge - Connecting two major landmasses i.e the continents of Asia and Europe, this is one most of the most important bridges in the world. It practically brings two different cultures together.


3. The Ruins at Ephesus - Turkey is a region that has seen lot of human migrations en masse in the past. This fact is the reason which makes this place a historical and archaeological delight to explore. One such is the famous ruins of Ephesus ( e.g Celsus Library ) left over by the Romans, that'll no doubt intrigue a tourist. The history of the place dates back to almost 6000 B.C


4. Fethiye - A beach-front resort that is thronged with visitors in the summers. Its climate, natural beauty, rather inexpensive lifestyle and charming hospitality of the locals, makes one crave to come back here again and again. It has some cool historical sites nearby to explore too. Another such resort is 'Side' - which has lot to offer as well, with good a mix of both culture/tradition/history.


5. Local Turkish towns - To really enjoy a place, one must make it a point to visit its local towns and small villages, which Turkey has in plenty. Many of those are near the coasts too and often you'll come across something of historical importance as well.
Its important to get acquainted with the local cultures and traditions of the place. One can in that way, experience the local authentic cuisines, music, dresses and festivals etc in depth.


6. Turkish Mountains - Turkey has some mountainous tourist destinations too. One such is the Mount Nemrut ( 8th wonder of the world ) and also the Snow-capped peak of Mt Ararat, and Bolu. There are various skiing and trekking opportunities available to keep the visitors active and enjoying away.


7. Ankara - While in Turkey, one cannot afford to miss the city of Ankara - with its majestically overwhelming archaeological wonders - be it from the dusty pages of history or even the modern.


8. Belek - Turkey also has cool offering for those who love relaxing sports like Golf. Belek is perfect for that, and beckons all.


9. Pamukkale - Or the "cotton castle" in Turkish, is a spectacular natural site, with natural hot springs. A must-visit site for nature loving tourists.


10. Turkish Bazaars - A visit is must to the colourful bazaars. Being ancient trade routes, these bazaars are sometimes as old. They are brimming with colourful items that one may simply get lost, going through. Everything one can imagine, are found in the attractive shops in these bazaars which are like ancient shopping malls. There is also a famous Egyptian spice market, where one can purchase spices of all kinds, including dry fruits, pickles.


11. Turkish Bath "Hammam" - These are public baths, that are existing since centuries. The process usually start with a relaxation session in a room, that is heated by a continuous flow of hot, dry air, so that the person taking bath sweats first. They sometimes move to an even hotter room and finally wash in cold water. After the wash, usually with olive oil soaps ( that are very good for skin ) and a thorough massage, the person then shifts to a cooling room for relaxation.


12. Turkish Minarets - While moving around Turkey, one won't miss to spot the beautiful minarets spread all over. These have some amazing architecture and colourful tile paintings/carvings. Some famous ones are the Hagia Sophia, Selimiye Mosque, Sultan Ahmed Mosque or the Blue Mosque.


13. Turkish Food - Lastly the food, food, food! Need I say more? Turkish food is phenomenal. Kebabs are mouthwatering. Some original dishes are now a modified version found in India. Istanbul also has 'Borek cafes' everywhere, that sells only Borek and Turkish Tea. Borek is a 'puff' made from very thin dough called the phyllo-pastry, with stuffings of both veg/non-veg.
View of Istanbul from the skies at night!
Whoah, now with so many sights to see and things to do, can I be blamed for being impatient to land in Turkey as soon as possible? Turkey has something for everyone, making it my Dream Destination!
The Turkish Evil Eye Pendant or the Nazar Boncugu, means the "evil eye bead".
Interesting Stuff - The Turkish Evil Eye, is actually a stone which is an amalgamation of molten glass, iron, copper, water and salt. It is worn to protect oneself from evil looks. In almost every other shop the 'nazar' stone is available. People tie the same, in their wrists as bracelets or around necks as pendants, even in homes and offices, as well as trees.
¸¸.•*¨*•♫♪¸¸.•*¨*•♫♪¸¸

Turkish Airlines, the award winning flag carrier of Turkey
Turkish Airlines -The Airlines is reputed for the food and entertainment offered on-board, making the journey most pleasant and memorable for the passengers. Can't wait to hop on one!
Pin It Now!
❤❀❤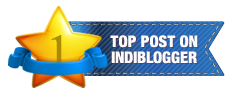 This post is an entry in the
Million Stories!
contest sponsored by the Turkish Embassy, India.
Listed as one of the top ten destinations in the world for its exotic locations to lip-smacking food,and located at the cross roads between Europe and Asia, Turkey is a mélange of the old and the new. It is full of cultural sites, a shopper's haven, with hi-fi fashion, spas/discos, mosques/churches/synagogues, is a sea lover's paradise with plenty of Mediterranean sunshine, a foodies dream and a lot more. Turkey is a dream destination, a travelers' delight that everyone wants to visit! See Mersmerising pictures of Turkey - Here | Now need some serious help from you all.
Please do
VOTE
my entry and help me
WIN
:D -
Here
---