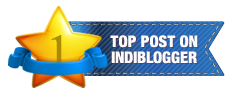 The door hung open,
An eerie gloom lurked in the dark passage,
Deafening silence pounded my ears,
Giving a weird message…

No shrill of her warm welcome,
What was wrong I wondered;
The way she left all her work,
Each day as I returned…
To hug and shower me with her kisses,
And murmur sweet silly nothings,
Rub her body into mine, as always,
That made my day, everyday…

But today was cold;
No sign of life,
In the vibrant four walls,
We lovingly called home…
Is she out? Or planning a surprise,
By the minute, I grew anxious…

Hours passed as I waited,
What's taking her so long?
Restless and concerned,
I went into the bedroom,
All was same, untouched...
Until I spotted, that is,
Lying in a corner,
The blood in her shoes…

In panic, I opened the closet,
Fearing what I might witness,
To my horror, alas I got an answer
To the stillness of the evening,
My love was killed,
And her body stuffed in the closet.
Pin It Now!
Copyright 2013 © Nandini Deka
( Images : Google )
---