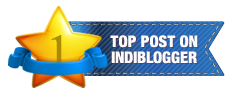 He, the hot swanky bachelor,
She, demure timid spinster,
He, the gals that went gaga for,
She, never glanced at twice or more,
Never the twain shall meet, they said,
But universe had their destiny conspired,
Opposites attrack and how,
When she dashed against him, he went 'Ow',
Hot coffee spilt, ruined his precious suit,
What followed was instant rebuke,
Until he saw her moist green eyes,
Drowned instant he, in those iris pools wide,
Time ceased to exist,
Both stood transfixed,
Something clicked so deep,
Rings exchanged in leap,
He now no longer bachelor,
Neither she a spinster.
This 99 words post is for TrifectaWritingChallenge
Theme : This week we are giving you a page from the Oxford English Dictionary. The ninety-ninth page, to be exact. From this page, you can choose any word, any definition, to use in your post. And instead of our typical 33-333 word limit, we are asking for 99 words exactly.
WORD - BACHELOR
Pin It Now!
Copyright 2013 © Nandini Deka
( Images : Google )
---