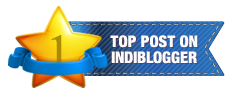 We eat, breath, sleep, die the same,
So, how are we different?
The colour of our red blood unites,
Yet, we are at loggerheads.
Since, the dawn of human civilization,
We have fought and only fought,
Shed blood, killed each other.
We haven't yet found peace, why, I wonder?
We meet, release peace-sign, the white doves,
Then go back and aim at each other, our spy-drones.
Will these useless battles ever end?
Will peace ever truly get the chance?
Pin It Now!
Copyright 2013 © Nandini Deka
( Images : Google )
---