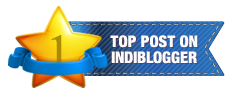 photo by Mark Haley

This is the famous old haunted path,
My daily walk, morning, noon or night.
Ever so peaceful, calm and quiet,
Till one day someone spotted me glide.
Ever since, they started hiding in the bushes,
Waiting with their cameras, to click me unawares.
I know of their plans, hence, I too gotten smart,
No more I manifest, only invisible do I walk.
This post is for Magpie Tales 188
Pin It Now!
Copyright 2013 © Nandini Deka
---