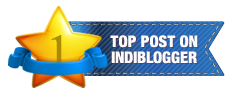 She came in at last,
An emergency case,
Hopefully she was the last
Customer of the day.

It was night already,
And he was all alone,
He looked at her calm body,
From top to toe.

She looked so much at peace,
Still so attractive,
The gun-shot still ripe red,
Blood having oozed its full,
Beneath her cold breast.

He had to remove the layers
Of clothes she wore,
One by one, to find the truth;
Go deep and explore.

It was something he always did,
But today was special,
He was doing autopsy on his own
Dead fiancee, for real.
Pin It Now!
Copyright 2013 © Nandini Deka
( Images : Google )
---