Beautiful Ends to your Beautiful Braids! - Contest


Kuch Rishtey Adhuri si...
Kuch Waqt Ruki si...
Kuch Sapney Bikhri si...
Kuch Lamhey Thami si...
Kuch Ehsaas Dabi si...
Kuch Nazrein Bheegi si...
Kuch Dhadkane Simti si...
Kuch Yaadein Tanha si...
Bin Tere O'Dove,
Mere Baal Kitni Udaas si...



Long ago, during my teenage years,
I had healthy long hair, I so loved.
I played with it, making various styles,
A pony, a bun, a braid never sufficed.

Then one day, like a witch cast spell,
My hair started getting damaged, they fell.
Lost its glory, lost its shine,
All that left was, coarse, ugly split ends.

Once my pride, now a shame,
Till its rescue, sweet Dove came.



Dove, Dove O'my sweet Love...

With gentle loving care, you've nurtured and cared
My hair is now like never before, healthy pampered.
Thank you O'Dove, Cos' you're truly my new Love!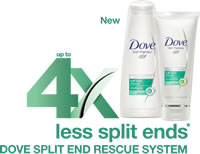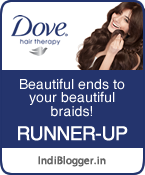 This post is part of 'Beautiful Ends to your Beautiful Braids!' Contest by
Dove Split Ends Rescue System
in association with Indiblogger
( Tell your friends that you'll Never Split Ever! )
Winning post of Dove Beautiful Ends Contest in association with Indiblogger
---