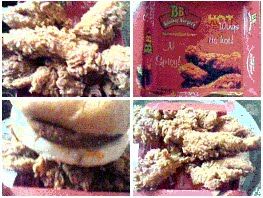 I admire these guys.Really I do!
Being a big time foodie I have an insatiable passion for food.And this passion makes me go crazy restaurant and fast food joints hunting and scanning all the time.Till recently I've been a loyal fan to Mc.Donalds with their Mc.Grill Chicken being my undisputed favourite.I must've eaten hundreds of them by now,as delicious as they are.Until I discovered this new kid on the block and decided to dump the old Mc.Donalds for good.Yeah!Its the Bombay Burgers ( BB as I
call them ).And I simply love them!
READ FULL POST - HERE!
Stay Connected & Follow my Updates on the blog's GFC | GOOGLE+ | FACEBOOK | TWITTER | BLOGLOVIN | NETWORKEDBLOGS
---